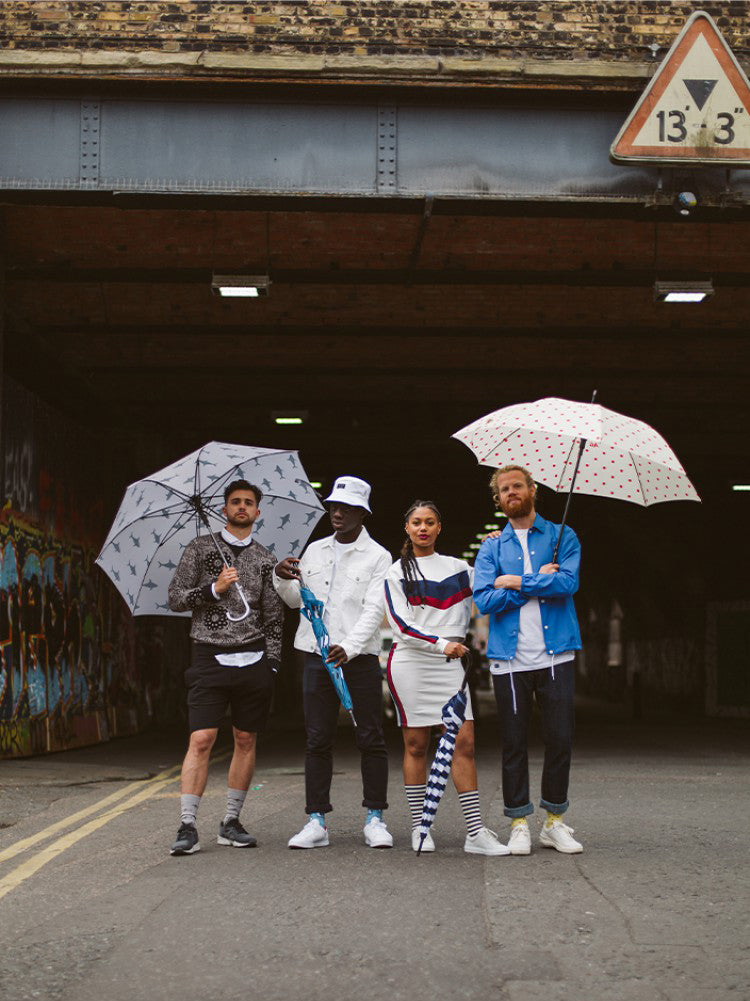 who is alfredo?
In 2011 Alfredo Gonzales came out of the anonymity to launch his first collection. Gonzales' positive and rebellious attitude have lead to a unique position in the fashion industry. Rebels around the world celebrate the good life through his refreshing designs.
Alfredo Gonzales offers a statement for twisted ankles around the world, from downtown Rotterdam to LA beaches and all places in between. People from all backgrounds and disciplines love Alfredo for his unexpected and rebellious style.
Gonzales makes socks for people, all people.
Though surrounded by mystery, Alfredo Gonzales' position in the fashion industry is clear. Quality, style and authenticity are the key pillars of the brand.
Since it's Launch, Alfredo Gonzales has grown (up) as a lifestyle and fashion brand. There have been surprising collaborations with designers, artists, photographers and friends. All these collaborations have added to the eclectic character and identity of the brand.
production & sustainability
A lot has changed in the industry since we started selling socks from our garage in 2011. Back then we were looking for a way to express ourselves creatively with a unique and colorful product and we still do.
Growing up we have accepted & adopted our responsibility to produce our socks responsibly and sustainable besides making beautiful and inspiring products. It's a process, but since we started way back when we have:
Removed all excess plastic from our packaging and shipments
Changed the paper in our packaging to recycled paper
Started producing locally in Italy to reduce shipping polution
Changed the plastic used in our buttons to fully recyclable PET
Started our research to use organic cotton for our socks
As you can see a lot has changed and we are always on the lookout to improve our product.
Growing up we have accepted & adopted our responisibilty to produce our socks responsibly and sustainable
design
We work intensively and obsessively to make our designs pop from our socks. Colors are carefully selected to fit the season's trends and complement each other in unique ways. A pair of AG socks should be recognized from afar by its unique aesthetic.
All of our socks are equipped with our trademark button, easily recognizable and a great little detail to add to your outfit.
All of our socks are equipped with our trademark button, easily recognizable and a great little detail to add to your outfit
quality
Without getting to technical our socks are built to last. We work closely together with our factories to maintain the AG quality and monitor productions. We can't do this without getting a bit technical so here is a list of properties from our combed cotton socks:
A durable high quality 30/2 type cotton is used in all of our socks
Our 168 needle construction gives our socks more detail in the design
Toes are handlinked for a seamless finish
Socks are pre-washed to make sure shrinkage is minimal